Tape measure as a measurement tool we always have at home in our daily lives, many people will only buy one at home, so in order to buy the tape measure can be more durable, many people will be durable and accurate as the two main elements to consider when buying a tape measure.
Accuracy is the basic requirement of a qualified tape measure, and the vast majority of tape measures on sale have this feature. So the only factor to consider is the durability of the tape measure.
If you are considering buying a tape measure that will last for a long time, then pay attention to the following 2 points, because the durability of the tape measure depends mainly on the following 2 aspects.
the material of the tape measure.
the internal structure of the tape measure.
So if you are planning to prepare a reliable tape measure for your home/company/studio that can be kept and used for a long time, I suggest you refer to the following 1 extremely durable tape measure product buying guide that I have launched.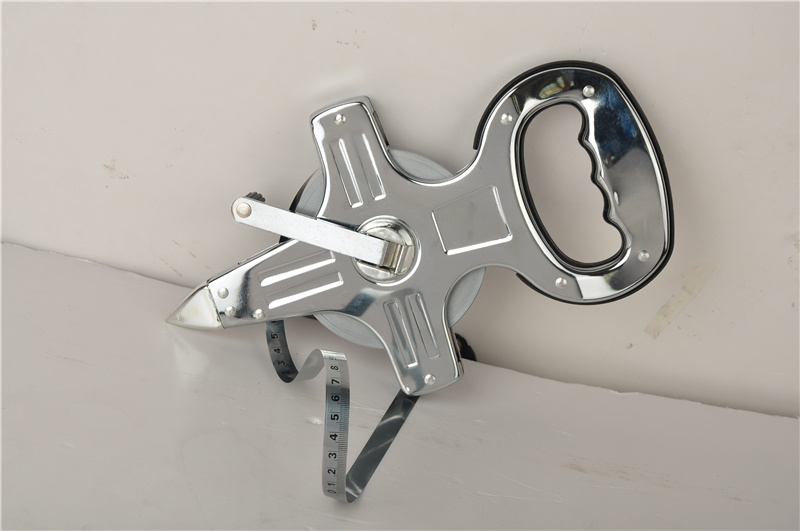 Tape measure type: measuring tape
Product material: stainless steel
Product durability: extremely high
Product portability: high
Product Advantages
The most obvious feature of this product is the high-strength stainless steel shell structure covering its circumference, even the tape itself is made of thickened nickel-plated metal with nickel-plated surface treatment process, which makes the rust proof and wear resistance of the whole tape rise dramatically and increases the service life tens of times compared with those tape measures using ordinary cloth tape. These make the whole tape very reliable in terms of wear resistance and sturdiness. Knowing that the service life of stainless steel is over fifty years, once you buy this tape measure, you don't need to spend extra money to replace/repair the tape measure under normal use.
At the same time, the product up to 100 meters of measurement range is also enough to allow you to achieve any measurement purposes.
Easy to clean: As a tape measure whose whole body is made of stainless steel metal, if it touches stains or other liquids during use, you can wipe it directly with a rag sticky water, or even clean it directly with water, but please remember to take off the tape before directly touching the water.
If you plan to buy a tape measure can be used for a long time to maintain your business measurement business, or to help you measure clothing and height at home, or even simply as a spare measurement tool in the home locker, the stainless steel tape measure can effectively help you achieve your goals.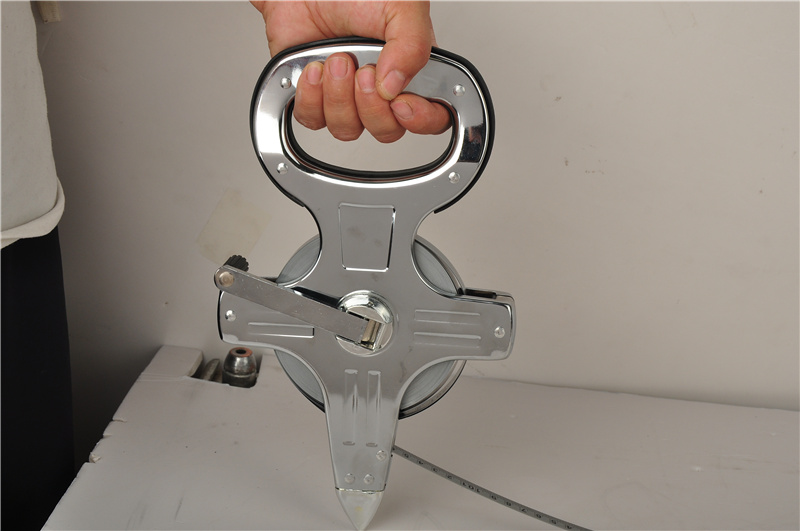 Product Disadvantages
The most prominent disadvantage of this product actually lies in its tape made of nickel-plated metal, so the edge of the tape is sharper than other cloth soft tape measure, so you need to pay attention not to be scratched when using it, especially families with children, need to remember to place the product out of reach of children. And because the tape measure shell is made of stainless steel, so the overall heavier, need to pay attention to safety when using.
Summary
All steel portable iron frame rust proof tape measure as an all-metal soft tape measure, both in terms of ease of use and durability, is ideal for long-term use and easy to clean. Soft tape measure itself as a tape measure for all occasions, compared to the hard tape measure is more friendly to use. However, the product is heavier due to the shell material, and the tape is sharper, you need to pay attention to safety to prevent scratches when using.