Introduction:
Custom tape measures are a great way to promote your business and show your clients that you care about their needs.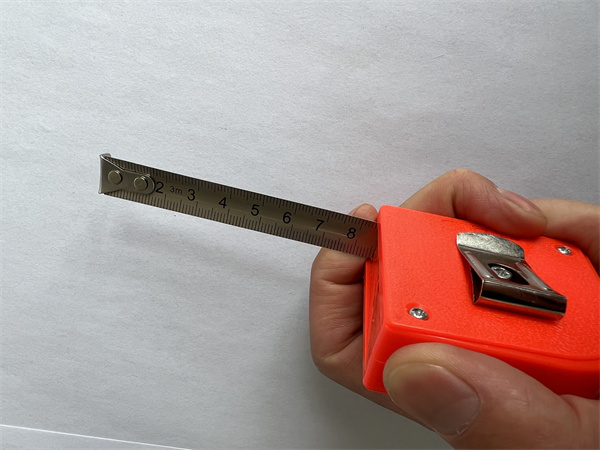 Over the years, I've had many clients ask me how they can get their businesses to stand out from the crowd. I have found that this is a problem for a lot of small businesses that are trying to get their name out.
The answer is simple: you need to get your business out with something that stands for what you do and your services. Something that makes customers think of your company and smile when they see it.
What about custom tape measures? They are one of the easiest ways for you to show off your company's work and brand. And, it doesn't have to cost a fortune, either!
What is a custom tape measure?
Well, you know what they say: "the only thing worse than being right is being so wrong that someone might think you are right". While it is tempting to make generalizations about the market and your industry when you first start out in a new industry, there are some important distinctions between your product and the competition which will indicate whether you have something unique worth pursuing or whether it's time to move on.
First of all, let's differentiate between things that are "traditional" (read: everyone already does them) and things that are "new" (read: just a few companies do these things).
Traditional Tape Measure: If you have seen one, then you have probably seen them all; a universal measuring device with basic features that anyone can use.
New Tape Measure: It is made of ABS new plastic with a shiny appearance and texture, has Fall resistance, and is not easy to deform.
As for the latter, there are three broad categories of tape measures: analog tape measures (in metric), digital tape measures (in imperial), and custom tape measures (for measuring different materials). In fact, much of what we know about these units come from analog units of measure such as inches or feet or even millimeters or centimeters. Today however there are several factors that differentiate digital sectoral tape measures from an inch-based analog ones — most importantly because digital ones have their own resolution system independent of the meter scale on which they operate — which makes them more suitable for precise measurements in various industries.
What counts as a Good Tape Measure? In fact, there is no set standard for a good one. There may be some guidelines written by professional measurement professionals but many times the best solution comes from personal preference. For instance, if you like having a lot of control over how your tape measure operates either by having custom buttons or via more complicated programming then that may be better than buying another one with preprogrammed functions built in such as 1/16th inch increments. In this case, though we would recommend looking at other types of tape measures rather than custom ones since they come with extra features like carrying straps so that you can easily attach them to your belt and measuring objects up to six inches in size rather than three inches for most others.
A custom tape measure is a device that you can use to measure the width, length, and depth of any piece of material. Tools like this one don't just come cheap, they are also more durable than regular tape measures.
It is made of ABS new plastic with a shiny appearance and texture, and has Fall resistant and is not easy to deform.
The benefits of a custom tape measure include:
• Less time spent measuring with traditional tape measures
• Less waste for your client because you don't have to cut up old tapes or buy new ones for each project
• More accurate measurements because you can use the same exact measuring tool for multiple projects without having to buy a whole new one each time (if it's made from ABS plastic or has an attractive look)
So many questions have been answered in this article. If you want to know all about our products, measurement standards, and methods there is no other resource like this one. This will be your only guide online on any real product! Please Visit Our steel tape measure( and we support customization!).
How to choose the right custom tape measure for your business?
This survey was carried out by the research team to find out what companies are looking for when it comes to custom tape measures.
The survey had a total of 1,001 respondents, the majority of whom were small-to-medium-sized businesses. The top three areas covered were:
Need for a custom tape measure that is durable, looks good, and can be used in different environments
The size and weight of the tape measure are important
The ease of use is also a very important factor
The advantages of a custom tape measure over a standard tape measure.
A tape measure is an instrument that measures length, width, and depth in a uniform way. It is used to measure the heights of objects or the distance between two points.
To make a tape measure, you need to get a special ABS plastic that has a shiny appearance and texture and has Fall resistance and is not easy to deform. The main advantage of using a custom tape measure rather than a standard one is that it's less susceptible to damage. If your client wants a more solid measurement, use it to hold something when measuring and not just for laying out items on paper or measuring items.